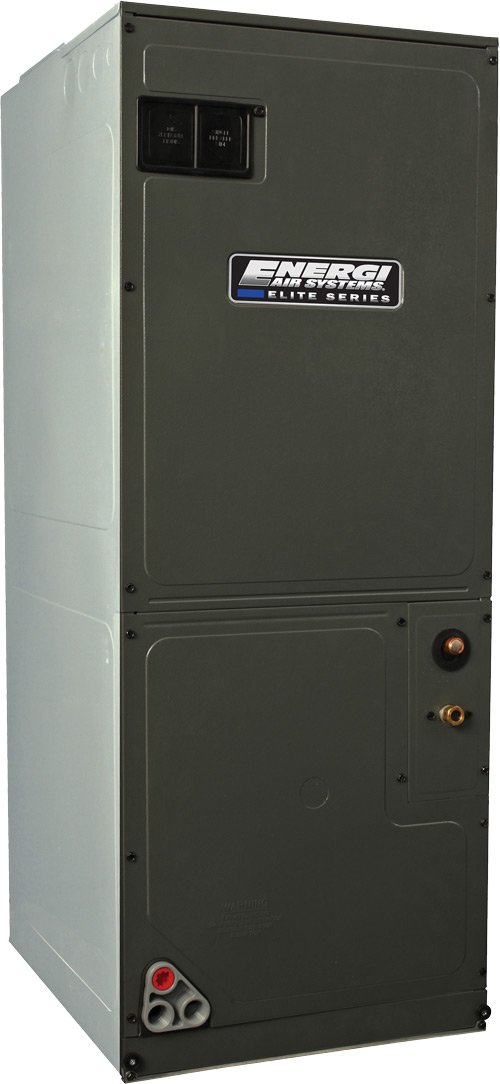 Complete warranty details available from your local dealer. To receive the 10-Year Parts Limited Warranty, online registration must be completed within 60 days of installation. Online registration is not required in California and Quebec.
Multi-Position, Multi-Speed
New SmartFrame™ Cabinet Construction
Outstanding Warranty Protection
All functional parts are covered by a 10-Year Parts Limited Warranty. For a full description of this product warranty, please contact your local Energi Air dealer.
The ASPT is factory-sealed to achieve a 2% or less leakage rate and the cabinet is fully painted in an Architectural Gray finish.
Additional Information
Before purchasing this appliance, read important information about its estimated annual energy consumption, yearly operating cost, or energy efficiency rating that is available from your retailer.
Product Features
Direct-drive, multi-speed motor allows air volume variation for heating and cooling applications
All-Aluminum evaporator coil
Transformer & blower time-delay
Factory-installed internal TXV valve
New SmartFrame™ cabinet construction
Galvanized, leather grain-embossed finish
21″ cabinet depth for easy attic access
Suitable for horizontal, vertical, upflow, or downflow installations
Glue-less cabinet insulation retention
Coil-mounting track for quick repositioning
Improved condensate management
Screw-less sides & back prevents condensation
Tool-less filter access accommodates standard-size filters
Compatible with heat pump and variable-capacity cooling units
AHRI certified; ETL Listed