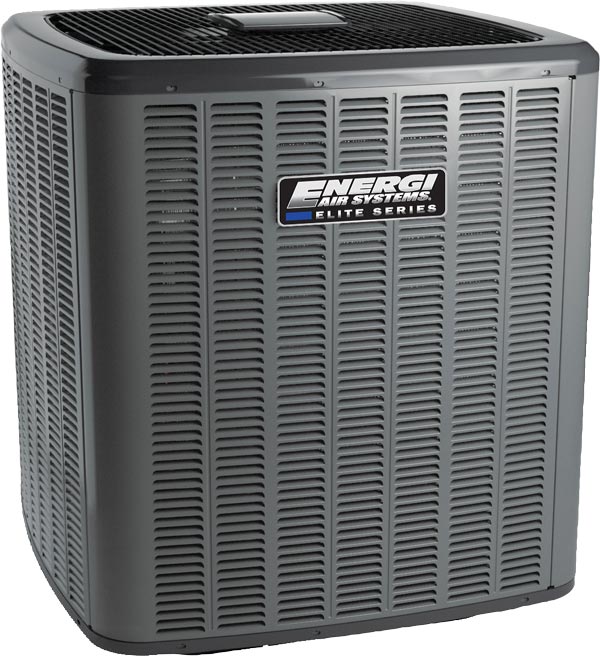 Complete warranty details available from your local dealer. To receive the Lifetime Unit Replacement Limited Warranty (good for as long as you own your home) and the 10-Year Parts Limited Warranty, online registration must be completed within 60 days of installation. Online registration is not required in California and Quebec.
Up to 24.5 SEER
High-Efficiency, Variable-Speed Compressor
Inverter Drive Split System
Product Limited Warranty
The compressor in your new AVX20 air conditioning system is covered by a Lifetime Unit Replacement Limited Warranty*. If the compressor ever fails, a new condensing unit will be provided to the original purchaser of the central air conditioning system as long as they live in the same single-family residence. All remaining functional parts are covered by a 10-Year Parts Limited Warranty. For a full description of all warranties applicable to this product, please see your local Energi Air Elite dealer. Year-round exceptional heating and cooling energy efficiency, improved temperature and humidity control, and the use of R-410A chlorine-free refrigerant make this unit to be what we believe is one of our best heat pumps available.
Quiet Performance
You can be assured that your Energi Air Elite brand heat pump will provide you with quiet operation. To minimize operating sounds, we've acoustically engineered our systems with enhancements that include a compressor sound-reduction cover made of high-density foam, and a specially-designed sound-control top.
Energy Efficiency
Energy efficiency equates to cost savings. Your Energi Air Elite brand AVX20 Air Conditioner offers up to 24.5 SEER energy-efficiency performance. "SEER" stands for Seasonal Energy Efficiency Ratio, a measure used by the U.S. Department of Energy to rate the cooling efficiency of air conditioners and heat pumps. The higher the SEER, the greater the efficiency— and the lower the operating cost. Compared to lower SEER units found in many homes, an Energi Air Elite brand AVX20 Air Conditioner provides significant savings on your electric bill.
Standard Features
Variable-speed swing and scroll compressors
High-density foam compressor sound blanket
Diagnostic indicator lights, seven-segment LED display, and fault code storage
Quiet ECM outdoor fan motor
Fully charged for 15' of tubing length
Field-installed bi-flow filter drier
Coil and ambient temperature sensors
Suction pressure transducer
AHRI Certified; ETL Listed